Hahn Financial Services is a full financial services firm committed to helping you improve your long-term financial success. Our customized programs are designed to assist you in growing, protecting, and conserving your wealth with the assistance of our personalized service.

We encourage you to explore our site and learn more about the services we provide. Should you have any questions or would like more information on our firm, please feel free to call us at (309) 453-6788 or (309) 694-2441. If you prefer you can email us at ken@hahnfinancial.com. We look forward to hearing from you.
To login to your account, please click here
Voya Global Perspectives™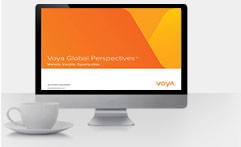 Click here to view Quarterly Market Updates
Click here to view Market Insights
See three options that may help you bridge the health insurance coverage gap between retirement and Medicare eligibility.

Tax rates, interest rates, and inflation can all cut into the value of investment dollars. This article looks at real return on investments.

Some tips for parents and college students to consider, whether opening a new checking account or using an old one.

Find out how individual impact bonds may allow investors to preserve principal and generate income while supporting activities that are important to them.
This Cash Flow Analysis form will help you weigh your income vs. your expenses.

Calculate the rate of return you would have to receive from a taxable investment to realize an equivalent tax-exempt yield.

How much can you afford to pay for a car?

How much life insurance would you need to produce a sufficient income stream for your family?