Hahn Financial Services is a full financial services firm committed to helping you improve your long-term financial success. Our customized programs are designed to assist you in growing, protecting, and conserving your wealth with the assistance of our personalized service.

We encourage you to explore our site and learn more about the services we provide. Should you have any questions or would like more information on our firm, please feel free to call us at (309) 453-6788 or (309) 694-2441. If you prefer you can email us at ken@hahnfinancial.com. We look forward to hearing from you.
To login to your account, please click here
Voya Global Perspectives™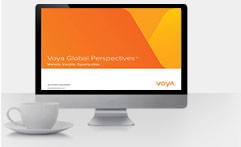 Click here to view Quarterly Market Updates
Click here to view Market Insights
How the Federal Reserve Board's actions influence interest rates, economic growth, and inflation.

The factors that may be restraining workers' wages and the economic implications of continued weakness or a sudden surge.

A glimpse into how blockchain might impact businesses, and a warning for investors to heed the risks associated with blockchain investments.

How key-person insurance policies can benefit small businesses.