Hahn Financial Services is a full financial services firm committed to helping you improve your long-term financial success. Our customized programs are designed to assist you in growing, protecting, and conserving your wealth with the assistance of our personalized service.

We encourage you to explore our site and learn more about the services we provide. Should you have any questions or would like more information on our firm, please feel free to call us at (309) 453-6788 or (309) 694-2441. If you prefer you can email us at ken@hahnfinancial.com. We look forward to hearing from you.
To login to your account, please click here
Voya Global Perspectives™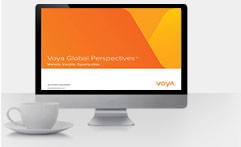 Click here to view Quarterly Market Updates
Click here to view Market Insights
See potentially expensive services Original Medicare doesn't cover and how Medicare Advantage, Medigap or private insurance might help.

Balancing stocks and bonds can be a central part of building an investment portfolio. Find out how balanced funds follow a similar strategy.

Many U.S. states offer a way to avoid probate when leaving the family home to your heirs. Learn more about transfer-on-death deeds.

Find out whether a testamentary trust, living trust, or special-purpose trust can benefit your family.
Estimate how much would remain after paying income taxes and penalties if you took an early distribution from a retirement plan.

Knowing your likely life expectancy is an important factor in making long-term financial plans.

This calculator is designed to help you attach a dollar figure to your life's work.

Will you be able to afford nursing home care?