Hahn Financial Services is a full financial services firm committed to helping you improve your long-term financial success. Our customized programs are designed to assist you in growing, protecting, and conserving your wealth with the assistance of our personalized service.

We encourage you to explore our site and learn more about the services we provide. Should you have any questions or would like more information on our firm, please feel free to call us at (309) 453-6788 or (309) 694-2441. If you prefer you can email us at ken@hahnfinancial.com. We look forward to hearing from you.
To login to your account, please click here
Voya Global Perspectives™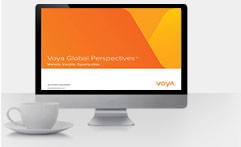 Click here to view Quarterly Market Updates
Click here to view Market Insights
Can a Roth IRA double as a college savings tool? Find out how a Roth IRA compares with state-based 529 college savings plans.

This article features a worksheet and relevant information to help estimate retirement expenses and income.

Small-business owners will want to take full advantage of every legal tax break available, such as deductions for a home office and automobile expenses.

Explore three types of powers of attorney and find out how a living will can supplement a durable POA for health care.