Hahn Financial Services is a full financial services firm committed to helping you improve your long-term financial success. Our customized programs are designed to assist you in growing, protecting, and conserving your wealth with the assistance of our personalized service.

We encourage you to explore our site and learn more about the services we provide. Should you have any questions or would like more information on our firm, please feel free to call us at (309) 453-6788 or (309) 694-2441. If you prefer you can email us at ken@hahnfinancial.com. We look forward to hearing from you.
To login to your account, please click here
Voya Global Perspectives™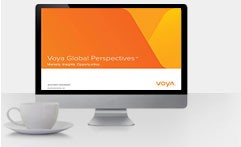 Click here to view Quarterly Market Updates
Click here to view Market Insights
Being named the executor of an estate can be an honor, but this overview shows why it can also be a difficult and time-consuming job.

Tax changes in the 2017 Tax Cuts and Jobs Act affect some investors more than others, with implications that spill into the municipal bond market.

This article provides an overview of two versions of the Roth five-year rule and how they apply to various situations.

Discover why closed-end funds may offer potentially higher income streams than traditional mutual funds holding similar securities.