Hahn Financial Services is a full financial services firm committed to helping you improve your long-term financial success. Our customized programs are designed to assist you in growing, protecting, and conserving your wealth with the assistance of our personalized service.

We encourage you to explore our site and learn more about the services we provide. Should you have any questions or would like more information on our firm, please feel free to call us at (309) 453-6788 or (309) 694-2441. If you prefer you can email us at ken@hahnfinancial.com. We look forward to hearing from you.
To login to your account, please click here
Voya Global Perspectives™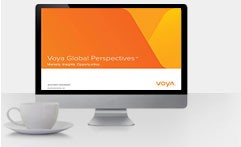 Click here to view Quarterly Market Updates
Click here to view Market Insights
Do you know how investments are taxed and which strategies can help improve a portfolio's tax efficiency?

See how the Dogs of the Dow, an investing strategy known for chasing dividends and value, can be implemented through a unit investment trust.

Ever wonder why the IRS might take a closer look at a taxpayer's return? This article discusses different types of audits and what might trigger one.

Optional riders that add living benefits to annuities might help retirees address two financial risks: outliving their savings and paying for long-term care.