Hahn Financial Services is a full financial services firm committed to helping you improve your long-term financial success. Our customized programs are designed to assist you in growing, protecting, and conserving your wealth with the assistance of our personalized service.

We encourage you to explore our site and learn more about the services we provide. Should you have any questions or would like more information on our firm, please feel free to call us at (309) 453-6788 or (309) 694-2441. If you prefer you can email us at ken@hahnfinancial.com. We look forward to hearing from you.
To login to your account, please click here
PLEASE NOTE: The information being provided is strictly as a courtesy. When you link to any of the web sites provided here, you are leaving this web site. We make no representation as to the completeness or accuracy of information provided at these web sites. Nor is the company liable for any direct or indirect technical or system issues or any consequences arising out of your access to or your use of third-party technologies, web sites, information and programs made available through this web site. When you access one of these web sites, you are leaving our web site and assume total responsibility and risk for your use of the web sites you are linking to.
Voya Global Perspectives™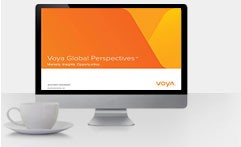 Click here to view Quarterly Market Updates
Click here to view Market Insights
How much do you need to save each year to meet your long-term financial goals?

How much Disability Income Insurance do you need?

How much will it cost to pay off a loan over its lifetime?

Knowing your likely life expectancy is an important factor in making long-term financial plans.